The new-generation personality profile
With the new Everything DiSC® Workplace you can identify your own personality even faster and discover how to communicate with other people easily and effectively.
It enables you to locate your personality in a circle diagram. Around the circle there are eight priorities – i.e. eight aspects – that you find important to a greater or lesser degree.

---
This provides several advantages:
you recognize quickly and intuitively what type of behavior you tend to exhibit (D, i, S or C)
when more than one person is presented, similarities and differences are quickly revealed
with the help of the priorities, it is easy to find out which situations are stressful for you, and you can prepare for them
So the Everything DiSC® Workplace profile shows you how the model is directly relevant to your daily work routine. It is much easier to implement the insights gained from the profile.
Simple questions
The questions are asked using different statements which the participant responds to using a five-grade scale. This type of self-assessment is easy and convenient. You are not forced to give any extreme answers and you can grade your personality so that it fits.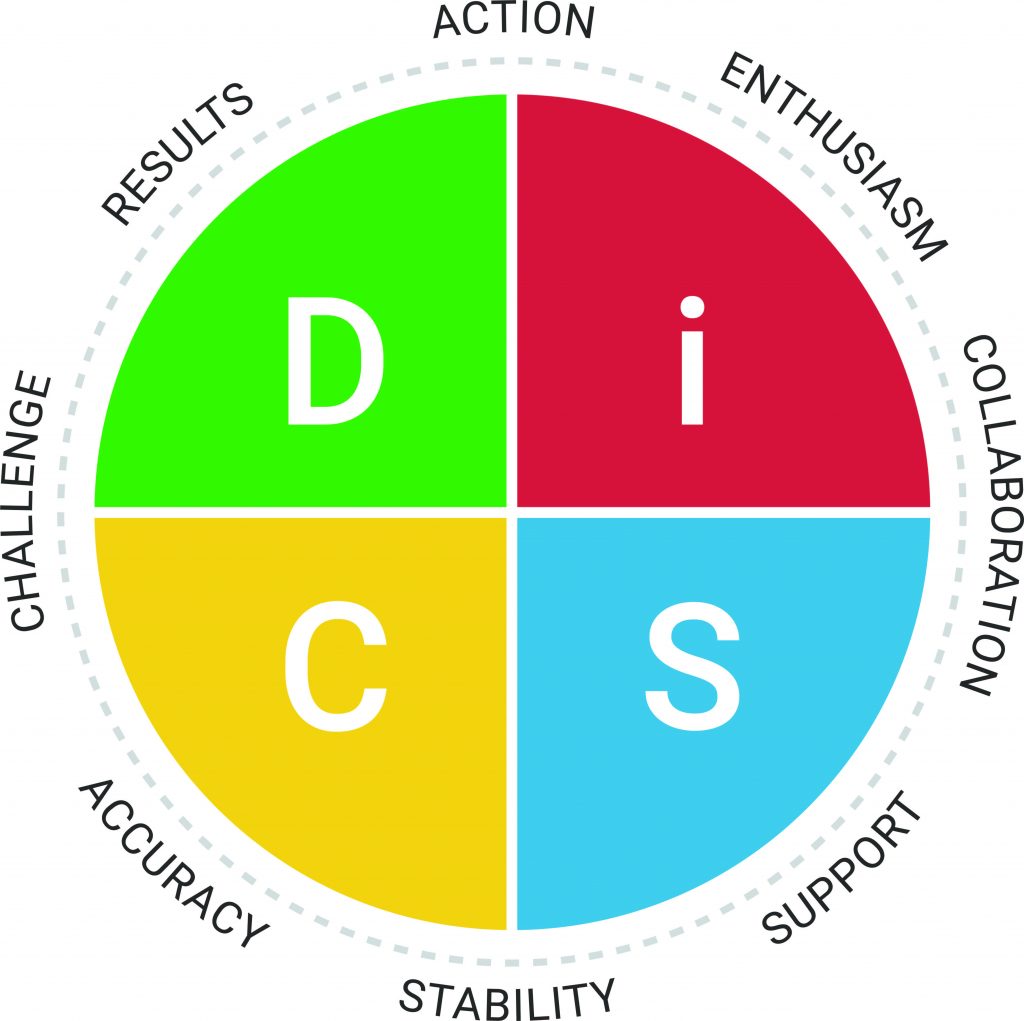 Adaptive questions for even more accuracy
Unlike the DiSC® Classic, the Everything DiSC® product series uses an adaptive list of questions. If answers to certain questions contradict each other, the participants are given additional questions to increase the accuracy of the result and validate it.
---
Do you have the right employees doing the right jobs?
This is what T | C | W offers you in this regard:
running through an Everything DiSC® Workplace Profil
assessment and feedback discussion carried out by a certified DiSC trainer/facilitator
DiSC® Workplace workshops