Achieve the set goals safely through the individual personality
When exercising our methods, the main focus is always on the "human" factor and their individual personality.
As certified DiSC® trainers, we use Wiley´s Everything DiSC profiles.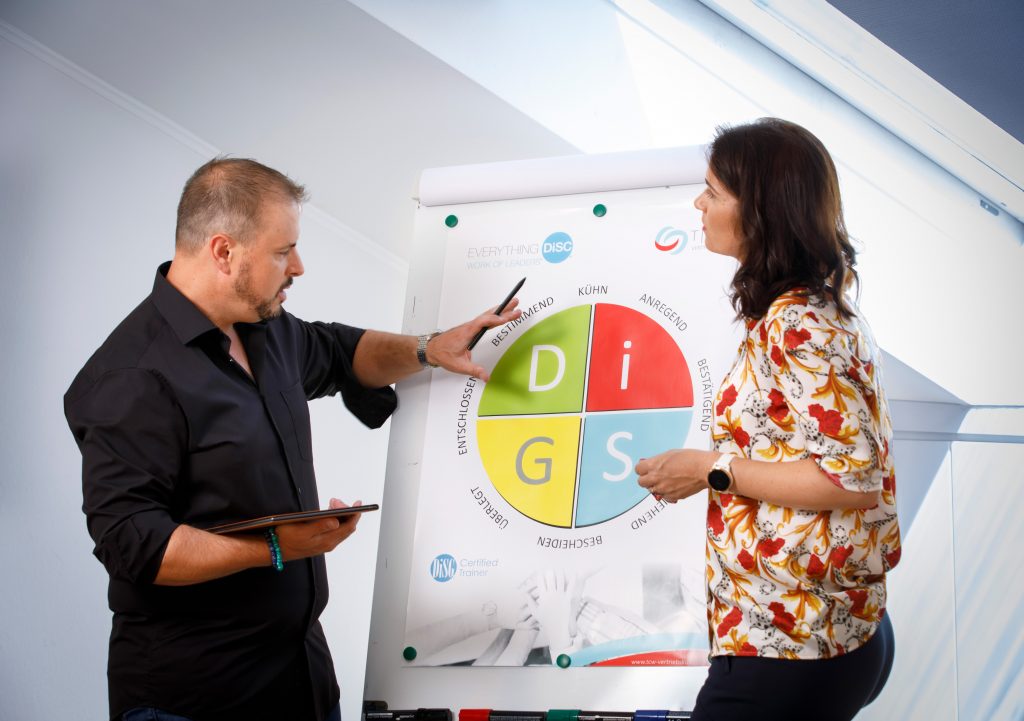 We support your HR-department with the generation, the evaluation and the assessment of the DiSC® profiles.
Thereby, the evaluation and assessment will be carried out by a certified DiSC® trainer.
T | C | W is specialized in the following DiSC® profiles:
We are happy to also provide you the DiSC® comparison and group reports.