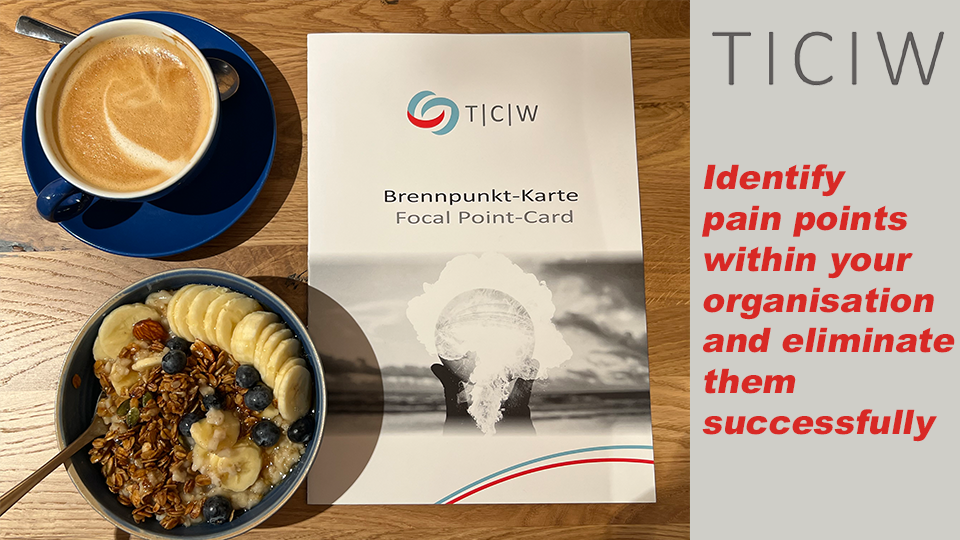 Our Focal Point-Card supports you to identify the pain points within your organization and to eliminate those successfully.
Every organization has so called pain-points. The apparently biggest pain-point ist not necessarily the most important one.
Our Focal Point-Card guides you to the most important pain-point and provides you opportunities to successfully eliminate that one.
For more information, click here
Or simply get in touch with us