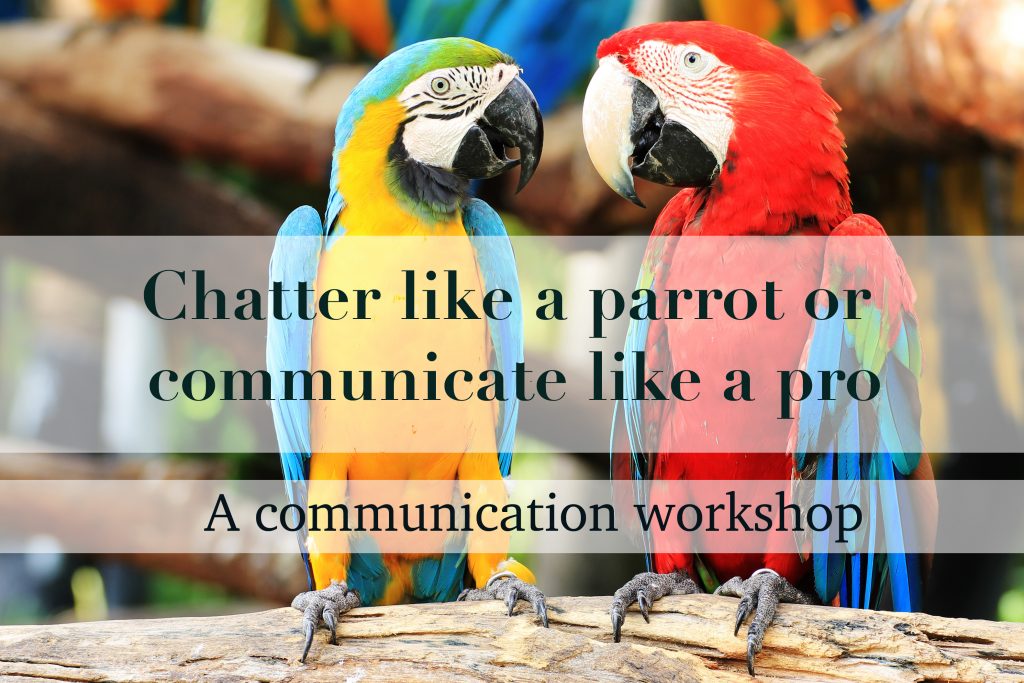 Do you know the situation, your counterpart is talking, narrating and is once again fully in his/her element. However, already during the monologue it is difficult for you to follow the content?
All of us know this situation!
Can we learn how to communicate?
Yes and no.
We humans are actually always communicating. With our gestures, our body language and, of course, verbally with our choice of words.
With the one or the other communication technique (method) we can significantly improve our teamwork with our colleagues but also our with each other in private.
Our workshop "Chatter like a parrot or communicate like a pro" starts exactly here.
For more information, click here
---
If you have any questions or would like to get more information about our communication workshop, please feel free to contact our project manager, Mrs Sandra Högen by phone at +49(0) 9402 937 4001 or via email sandra.hoegen@tcw-vertriebskultur.de .