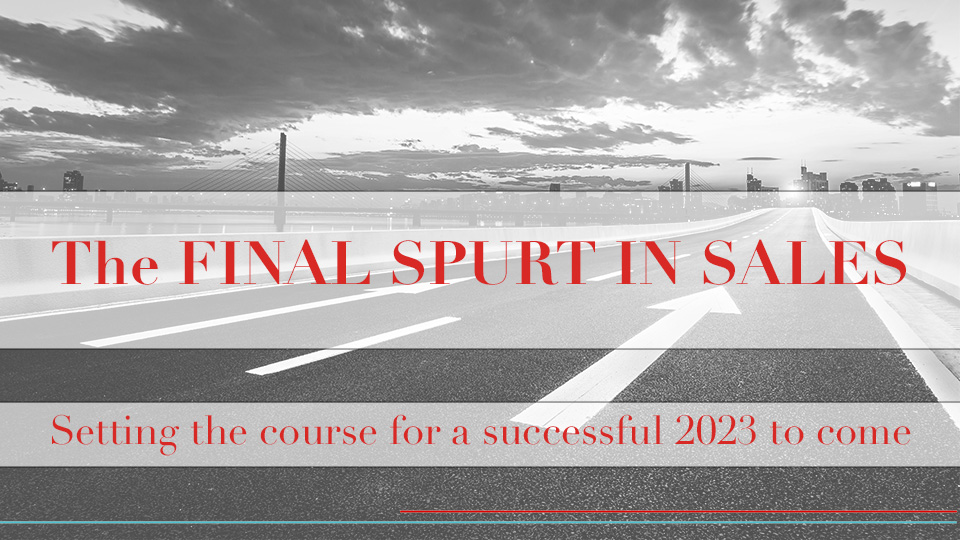 Recharge your batteries one more time to go into the final spurt of sales with fully loaded energy. Use this time to ideally prepare yourself and your sales team for the new year 2023.
We are happy to support you with our targeted sales approaches and methods. For more information about our sales workshops click here.
Our project manager, Mrs. Sandra Högen gladly assist you. Please feel free to get in touch with her at any time.