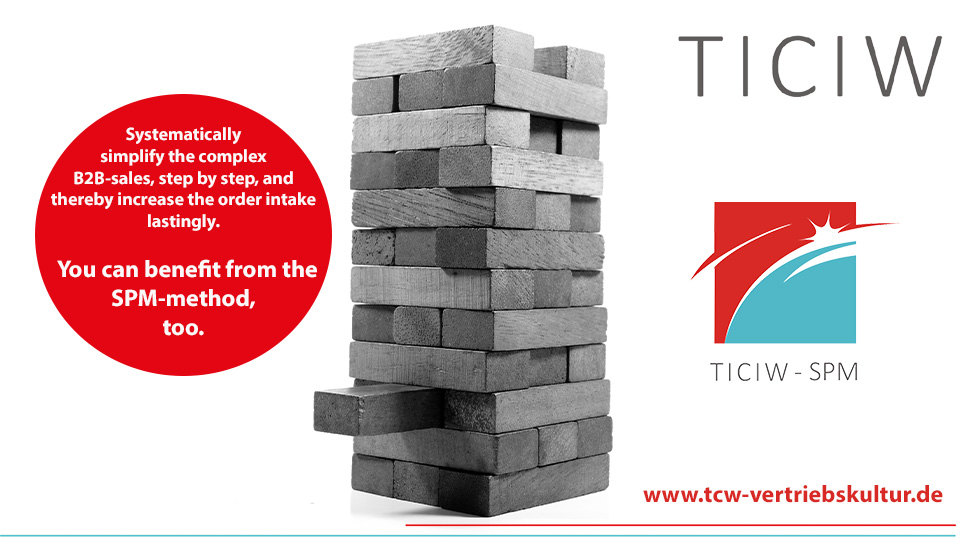 By focusing on the model customer and visualizing the customer on our SPM roadmap, you sustainably increase order intake.
SPM method will help you and your sales team to significantly simplify, visualize, and successfully get through the complex B2B sales process.
The SPM method can be implemented in parallel with your current sales process.
For more information, please contact Mrs Sandra Hoegen sandra.hoegen@tcw-vertriebskultur.de or visit our homepage